Grok Swift is written by Christina Moulton of Teak Mobile Inc. I've been building iOS apps for 5 years and still randomly type retain]; once in a while. I actually really liked Objective-C, but then again, I liked Delphi too.
This is my journey to embrace and internalize the world view of Swift. Follow along as I sort out how to swift-ly implement stuff I've needed, from turning PSDs from designers into beautiful apps to integrating web services.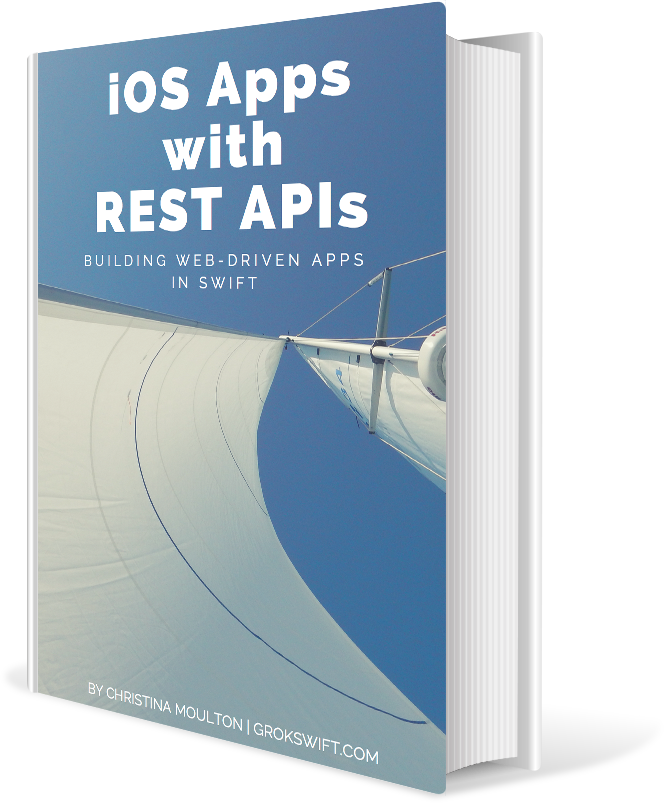 With iOS Apps with REST APIs ebook I'll teach you how to build Swift apps that get their data from web services without hundreds of pages about flatmap and Core Whatever. iOS Apps with REST APIs ebook is the book I wish I had on my first iOS contract when I was struggling to figure out how to get the API data showing up in the app I was building.